Does Lottery Wheeling Work?
For those trying to improve their odds of winning a lottery prize, they may stumble across the lottery wheeling practice, a hotly debated method. Some stand by lottery wheeling and even create apps in order to make it easier for people to play. Others declare it worthless.
Lottery wheeling doesn't work in the traditional sense, as it doesn't increase your chances of winning the jackpot. However, it does help you understand the probability parameters of winning a prize. These are called "guarantees," and they're important to understand if you play the lottery.
Read on to learn more about what lottery wheeling actually is, how it creates a set of probabilities, a quick look into combinatorics, and a peek into the complicated world of prediction and probability. Additionally, this article contains advice from a few of the people who have harnessed enough luck to win the lottery.
What Is Lottery Wheeling?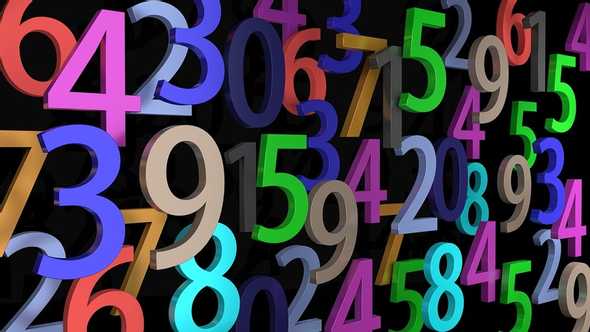 Let's back up. What exactly is someone describing when they talk about lottery wheeling?
Simply put, it's a method that involves putting combinations of the same numbers down, in different orders. The amount of digits you use depends on how many numbers are available (the range advertised by the lottery you're playing), as well as how many you get to use.
Just like common sense might tell you, the smaller the range, and the fewer numbers you have to play, the higher your chances of winning.
For example, if you're playing a lottery where you pick five numbers (known as a pick-five), and you want to use the numbers 1,2,3,4,5, and 6, your card could look like this:
| | | | | |
| --- | --- | --- | --- | --- |
| 01 | 02 | 03 | 04 | 05 |
| 01 | 02 | 03 | 04 | 06 |
| 01 | 02 | 03 | 05 | 06 |
| 01 | 02 | 04 | 05 | 06 |
| 01 | 03 | 04 | 05 | 06 |
| 02 | 03 | 04 | 05 | 06 |
Then, you would buy six tickets, each with one of the combinations. Of course, the number of tickets you have to buy increases the more numbers you get to pick, as well as increases exponentially if you choose from a larger pool of numbers. This is a very simple example of lottery wheeling. If you really want to get complicated, you have to crunch some numbers and get into some high-level mathematics. This math is known as combinatorics.

Since combinatorics in itself isn't fully understood or agreed upon, you can tell that, to really get into lottery wheeling, you're going to have to be good with numbers and probability.

With combinatorics, some lottery experts claim that with lottery wheeling, you need to determine the "right" or higher-probability combinations and patterns of numbers. For example, the pattern 1,2,3,4,5,6 (as we demonstrated with above) might have a low probability, while a combination of low and high, and even and odd numbers may have a higher probability.

Other experts also encourage to shy away from only using birthdays or anniversaries as lucky numbers, since the range only goes from 1-31. It's important to utilize higher numbers too when offered since many lotteries go up to 60 or 70. Don't throw away half the possible digits!
Combinatorics and Lotteries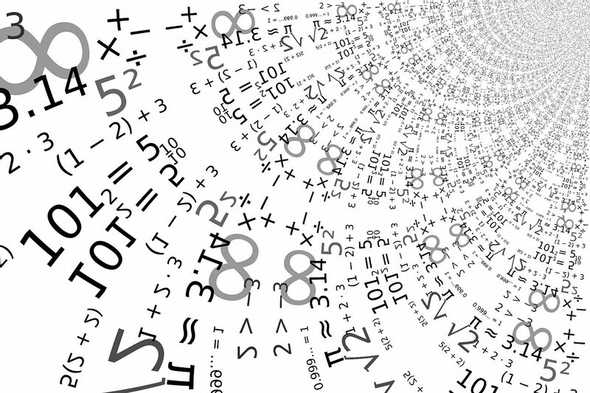 This type of math is often described as "counting the number of combinations" of a certain set of numbers or things. It involves satisfying conditions, such as "numbers must be in a certain range and pattern," as referring to numbers on a lottery ticket.
Additionally, the number of combinations must be finite (meaning, has to end). Even though it may seem like there are endless combinations of lottery numbers, this isn't true- they are, in fact, quantifiable. Especially if you narrow the range of numbers you use, or just use one set, lottery wheeling involves using all the combinations possible.
Combinatorics can be used in lottery wheeling, or it can just be used as a way to determine probability. For example, in this Khan Academy video, it is shown that to find the chances of winning the Mega Millions lottery, one would take the possible range of numbers to choose from, and how many you get to choose, and multiply those numbers in a way that determines probability (called a factorial).
For example: If there are 70 possible numbers, and you pick 5, you would multiply 70 × (the number of numbers left to choose) 69 × 68 × 67 × 66. Then, if the order doesn't matter, you divide the number by five factorial (5 × 4 × 3 × 2 × 1). If the position does matter, you keep it as is. The number comes out to one in a few hundred million. The more balls you predict, the lower your probability of winning.
Now, we come back to lottery wheeling. Wheeling allows players to determine if one factor is true, then a second truth is guaranteed. For example, if four of the nine numbers you choose are picked, and you "wheel" all the possible combinations with a pick-five lottery, then you can be certain that at least one of your combinations will match by three numbers. NOTE: this is a made-up scenario, and is not true. It is only given as an example.
However, the real odds that are given by lottery wheeling do use combinatorics, just as the odds calculated for winning the lottery (getting all matches) use combinatorics.
How to Execute Lottery Wheeling Successfully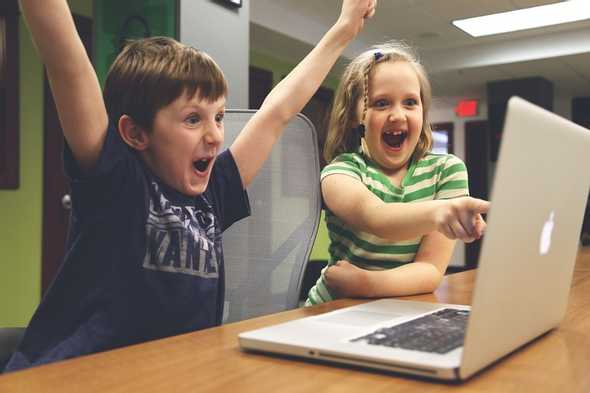 If you're playing the lottery, the odds are that you're not going to win. However, with lottery wheeling, you can get a type of "guarantee," which is just a certain probability of winning some type of prize provided that a set number of tickets are purchased, and a specific amount of numbers are drawn.
While you can just put in all possible combinations of your favorite sets of numbers, without an understanding of probability, it might not help you much. The reason why lottery wheeling exists is to give the player a sense of "if these numbers get picked, I am guaranteed of a type of win- and I know those odds." Just by wheeling numbers, you are not "more likely" to win the jackpot.
Additionally, this is complicated stuff. Luckily, there are many experts out there that are willing to explain the basics and give you a jumping-off point in understanding the math. For example, here's a book written by Iliya Bluskov, called Combinatorial Lottery Systems (Wheels) with Guaranteed Wins, used for pick-six lotteries. The book includes guarantee charts to help you understand your chances of winning.
Here's another: The Basics of Winning Lotto/Lottery that does include a couple of sections on lottery wheeling. You can also search for online videos if you don't want to shell out the cash to purchase a physical book. Practice with smaller sets and ranges of numbers.
A Little Common Sense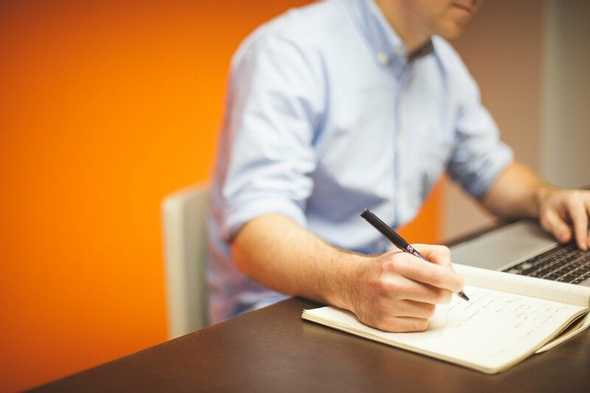 Even while lottery wheeling is tricky, the basic rule of playing the lottery is that the more tickets you buy, the higher your chances of winning a prize. Simply by using a set of numbers in different combinations, you may have a better idea of how many numbers might match to win a lowball prize ( a match of a couple of numbers). Additionally, the more combinations you try, and the more sets of numbers you use, the better chance of winning.
Finally, lottery wheeling will work best with a smaller pool, fewer numbers to pick, and a shorter range to pick from. If you don't care as much about the money and are more interested in honing a strategy, seek out these smaller games, and be satisfied with smaller wins. If you can earn even a few cents on a dollar ticket, that can be considered a win. Over time, the extra change can add up.
Lottery wheeling might not be for you if you just want to fantasize about winning big, and don't want to invest the time or energy into learning a complicated math-based strategy.
However, this will cost you more money- typically about $2 per ticket. If you've got cash to spare, and you enjoy the math behind lottery wheeling, go for it! But lotteries should be played more for entertainment value than a source of money-making. No strategy will make you a sure bet for winning, no matter how much you calculate.
Other Ways to (Maybe) Increase Your Odds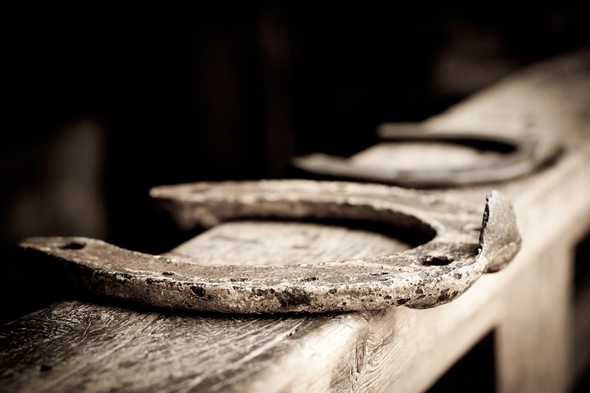 An Old Hand
Known as one of the "luckiest men in the world," Richard Lustig has won over one million via multiple lottery wins (seven, to be exact), including a couple of expensive all paid-for vacations. He claims, however, that it's not just luck, but dedication and strategy that helped him win his hundreds of thousands.
Throughout his time playing the lottery, Lustig picked up some tips and tricks that seemed to at least pay off for him. Here's what he told the Huffington Post about his secrets to success:
Set a budget. According to Lustig, the fastest way to lose money is to go over the set amount you want to spend, then feel the desperation set in to replace that money. If you get caught in a losing streak, it's hard to break the habit of buying more tickets, certain that the next ticket will be a winner. Set either a weekly or monthly sum away, or take a tenth or so of your income. More than that is not advised.
Play regularly. Part of the reason Lustig was able to win so many times is that he played a lot. He was confident enough to play weekly and encouraged lottery hopefuls to find a similar routine. However, he cautioned not to play too often or without sufficient funds. If you play like it's your job, without having a real job, you're going to see money fly out of your hands instead of in.
Pick the same numbers. Perhaps influenced by the principles behind lottery wheeling, Lustig advises to choose a set of numbers, and stick with it. Additionally, he warns against Quick Picks, where the lottery machine spits out random combinations for you.
Research beforehand. Prior to choosing numbers, however, Lustig says to find out if the numbers you want have already been picked. He claims that the chances of that same combination will be less likely to win again. Considering that all numbers should have equal chances of being chosen, you can do what you like with this information.
Buy multiple tickets each time. His last tip is to purchase a few tickets (around ten) every time you play. You can use the lottery wheeling method to play different combinations of the same set of numbers per ticket.
Lustig also published a book that promises to teach his strategies to aspiring jackpot winners.
The secrets of Lustig's winning system is available on lotterywinneruniversity.com.
Even though Lustig has won a couple of prizes, he still has drawn criticism of his methods. In an article published by Business Insider, a prominent finance expert, Zac Bissonnette, warned people of following Lustig's advice.
It should first be noted that Bissonnette is not a fan of the lottery in general. Rather than setting aside a budget, he says that no money should be spent on such low odds. He also says that any numbers, regardless of their status as Quick Pick or not, have an equal chance of winning a prize.
Lastly, Bissonnette was appalled by the encouragement by CNN Money, a well-regarded site for finance, to spend money on the lottery and buy Lustig's book. CNN Money eventually folded under the criticism and took down the video of Lustig talking through his tactics.
Whether or not you follow Lustig's advice, know your odds (maybe through lottery wheeling) and know your budget before you spend hard-earned cash on tickets. Be smart!
More, More, More Tickets
Like many sources, including this one from King5 News, often remind you, your chances of winning a national lottery, like Powerball or Mega Millions, are practically zero. You have a better chance of being attacked by a shark, being struck by lightning, or even being squished by a vending machine than buying a winning ticket.
However, this clearly doesn't stop millions of hopeful people from buying tickets. So what's the secret to those who do win? Typically, people who win have made a habit of buying tickets weekly or daily. While each ticket has the same odds of winning, the more you buy, the better your chances. Sometimes people who win say they've spent years, or even decades, buying tickets weekly or daily.
This being said, no amount of tickets (unless you happen to buy just under 300 million) will guarantee a win. Additionally, if you start to feel like you "need" to buy more, or are losing more money than you can afford, slow or stop your ticket consumption. The national gambling addiction hotline is 1-800-522-4700.
Go Small or Go Home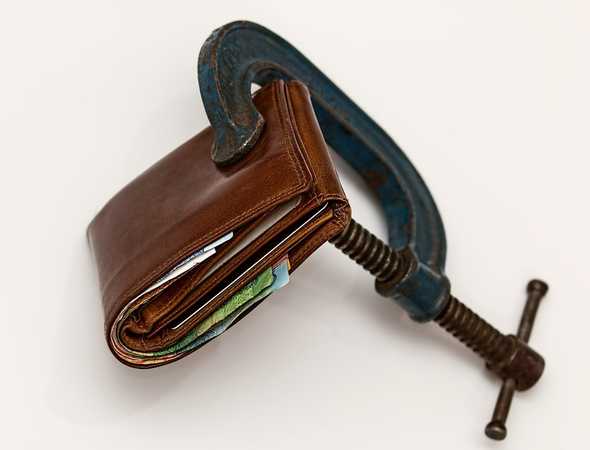 If you're itching for a win, the biggest lotteries likely won't satisfy that need. However, many states have small lotteries unique to them, with better chances of winning smaller prizes. Even if you don't win a jackpot, a smaller lottery might pay out a few dollars every dozen or so tickets and will give you that little boost of adrenaline that you crave.
Additionally, scratch-off tickets can be bought in bulk for about one dollar each. Typically, you earn a few bucks every ten or so you buy. Even if you end up losing more than you earn, you will be less likely to go broke, and more likely to spend five bucks on a few minutes of entertainment.
Pool Your Money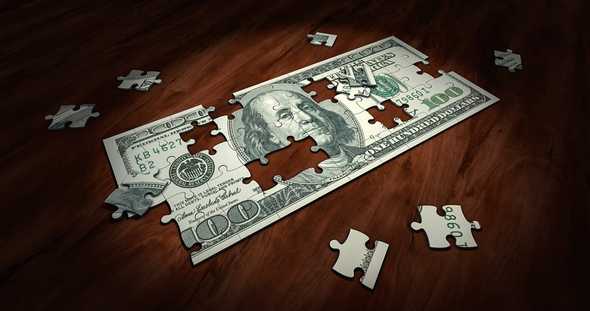 If you would rather spend less, you can find a few other lottery-lover friends to pool money and tickets with. If a prize is won, it's split between the members in the pool. The bigger the pool, the better your chances, and the lower your possible payout.
The advantage of this system is that it turns gambling into a more social, collaborative activity. You can gather to watch weekly drawings, and commiserate and celebrate a win or loss together.
Most lotteries warn that you should never enter a pool with people you don't know, as you could be at risk of being scammed. Keep the pool to a small group of friends if possible, and be wary of paying a fee in order to be involved.
Lastly, keep in mind that non-state sponsored lotteries are technically illegal. When betting, only buy tickets sold by authorized retailers.
Conclusion
Lottery wheeling is a system that uses one set of numbers in different combinations in order to determine a probability of success. The math used to determine this probability is called combinatorics and is typically on the more complicated side to understand.
Experts have written books and templates in order for beginners to master lottery wheeling. However, lottery wheeling does not increase your chance of winning a jackpot, and only gives you a sense of how likely you are to win a prize. The smaller the pool and shorter the range to pick from, the higher your chances of winning.
Additionally, the best way to increase your chance of winning is to play smaller lotteries, buy more tickets, and pool your resources and tickets with other players. Remember to play responsibly!
Related Articles