How to Play the Lottery Online: The Ultimate Guide
You can buy everything online these days, and now, in quite a few states, you can also play the lottery online. But is it legal? It hasn't always been authorized, and only six states allow you to buy tickets online.
To play the lottery online, you'll need to live in a state that allows it. If you live in one of these states, you'll need to first choose the lottery you want to play, register for the site that sells tickets, choose your numbers, check the results, and collect your money if you win.
All US lotteries are federally regulated, and if you find one that doesn't say that it is, you should exercise caution. Keep reading to learn how to play the lottery online safely and legally.
Types of Online Lotteries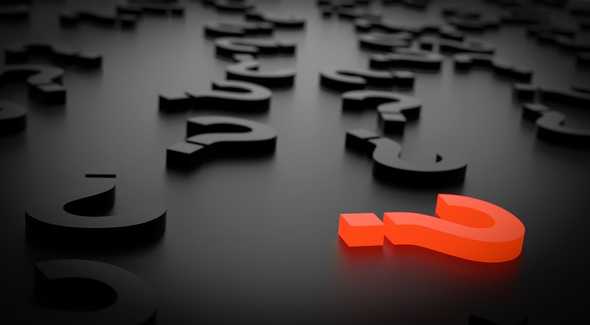 Online retailers
Buying lottery tickets online has not always been legal, due to how many fraudulent tickets are sold that aren't valid, and the seller pockets the money. The online retailer must have a license to sell lottery tickets by the state they reside in. The following states have online lottery programs:
Buying Through a Proxy
You may still be able to play other gambling or lottery-like games if you do not live in one of these states. For example, in California or Texas, you may be able to buy tickets through a proxy, such as the lotter.
Use a Mobile App to Play The Lottery
If you are in Arkansas, Colorado, Minnesota, New Hampshire, New Jersey, Oregon, Texas, or Washington, DC., you can use Jackpocket, a popular lottery app. It is available for both iOS and Android phones.
Lottery Subscription Sites
Subscription lottery sites are available for the following states:

Or you can have a trusted friend or family member who lives in one of those states buy a ticket with you, and you would share the prize. That is if you believe that person.
Powerball
The Powerball is a national lottery available from brick and mortar retailers in 45 states and is organized by the Multi-State Lottery Association, with drawings held every Wednesday and Saturday. Five white balls are drawn from 69 possible numbered balls, while the unique Powerball number is drawn from 26 possible Powerballs.
If you live in the states that allow online ticket sales, you can buy your ticket and choose your numbers online in the comfort of your home. Otherwise, you need to go to a physical store to buy one.
Mega Millions
Mega Millions started in 1996 as "The Big Game," then later changed to "Mega Millions" in 2002. It is offered in 45 states like the Powerball, managed through a consortium of 12 original lotteries, and is supervised by the Georgia lottery.
Drawings are held every Tuesday and Friday evenings. You must match five out of 70 white balls and one gold number out of 25 golden balls.
Scratch Cards
Most scratch-off cards must be purchased in person at a physical store or retailer, except for the states that allow buying online lottery tickets. But even some of those states do not sell instant games. The states who do are:
Georgia
Kentucky
Michigan
New Hampshire
Pennsylvania
Rhode Island
Differences Between Lotteries and Gambling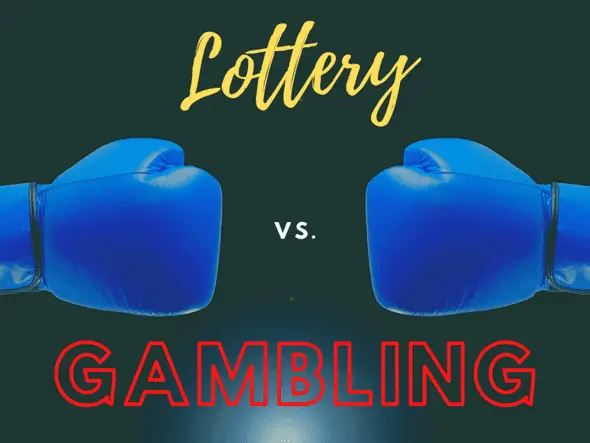 What is the difference between online lotteries and gambling?
An online lottery is the same as any lottery held offline, and it involves players competing against each other for cash or other prizes. The ticket retailers are not involved, and the prize is set in advance of the drawing.
With online gambling, players compete against each other and the gambling operator, or in this case, the site, in the hopes of winning large cash prizes. But the concept is still the same—hoping to win big cash prizes so that one can live in the lap of luxury.
Aside from those differences, there aren't too many more differentiating features. But according to federal laws and regulations, they are entirely different animals. While people can play poker and other betting games online, the federal government was hesitant to allow lottery sales online for the following reasons:
Various laws on the state and federal level made many lawmakers believe that online lottery ticket sales violated the Interstate Wire Act of 1961.
They wanted to separate lotteries from gambling, due to the boom of online gambling sites that started popping up in the early days of the Internet.
So why do some states now allow online lottery ticket sales?
Federal Regulations
The Wire Act of 1961 was established to keep bookies (those who take bets from people for sporting events) from accepting bets over the phone. But a lot of lawmakers took the phrase "telephonic means" to also mean through the Internet.

The other regulation that prevented online lottery sales involved the Unlawful Internet Gambling Enforcement Act created in 2006. The act restricts any person or business engaged in online gambling from pocketing the money for themselves in some type of "Ponzi Scheme."

Unfortunately, for many states, these laws affected the sales of lottery tickets online and made it difficult for states to move their sales to the Internet. But in 2009, New York and Illinois questioned these laws according to how they worked for heavily regulated lottery ticket sales.

The Department of Justice spent two years sorting through all the laws, regulations, and cases. Finally, in 2011, they concluded their results.
Department of Justice Ruling
The DOJ found that the Wire Act of 1961 referred only to sporting events, and not through online lottos or gambling sites. Both were legal and were allowed to continue operations.
Because of this act, several states started allowing people to buy online lottery tickets.
Brick and Mortar Retailers
Retailers and trade organizations from many states have pushed back against their states, allowing online lotteries because they claim it hurts their business. They argue that if people bought tickets online, they would stop coming in to purchase tickets. While they don't get a lot of money from the tickets themselves, people also buy other things like coffee or food.
Retailers would lose sales, so they pushed back. Rather than angering their constituency, policymakers dropped the entire idea.
Minnesota is one of these states. They were the first to allow online ticket sales, but then pulled it back due to legal challenges.
Step One: Choose the Lottery You Want to Play
If you're in a state that allows online ticket sales, and you want to play the lottery, you need to choose which one you want to play. Both the Powerball and Mega Millions are available online through these states, as well as local instant games.
Not every state will have the same instant games, as they are specific for each state. But the process to play will roughly be the same.
National
The only national lottery games available online are Powerball and Mega Millions, which have enormous jackpots for those few lucky winners. They both have similar rules, but each one must be played in a certain way for you to be eligible to win. The online play rules may be different in each state. The following procedures are for Illinois.
Powerball
Here's how to play Powerball online in Illinois:
Pick your numbers. You can either select the "quick pick" option or choose your numbers between 1 and 69. Each game played costs $2.00.
Choose one Powerball number. Again, you can select the quick pick option for the Powerball number, or choose one number yourself between 1 and 26.
Add a power play to your ticket. A power play will multiply any non-jackpot prize by 2, 3,4, 5, or 10 times the amount you would have won otherwise. The powerplay adds $1.00 to the price of your ticket.
Select how you want to buy your ticket. You can choose between a single purchase or subscription option. If you select the subscription, you will get your favorite numbers for up to 12 months. If you select the single purchase option, you can buy up to eight draws. With the subscription, you need to fund your "wallet" so that the price of each ticket can be deducted from your wallet. If you run out of funds, you need to fill the wallet up 90 minutes before drawing.
Play multiple drawings. You can buy up to 25 drawings in advance if you choose.
Buy now. When you are finished with everything else, click the "buy now" button to get to the payment screen. Input your details and continue.
Review your purchase. Review your ticket summary, payment details, and subscription settings. If everything looks right, then click confirm.
Most other states will be similar for national games but check with your state's rules and procedures before playing.
Mega Millions
Mega Millions has been around since 2002, and got its start in Illinois. It is similar to the Powerball, but the number pool comes from 70 possible numbers instead of 69, making the odds of winning a bit worse. At any rate, here is how to play the game in Illinois:
Choose your numbers. You can choose any number combination of five numbers between 1 and 70, or select the quick pick option. Each ticket costs $2.00, the same as Powerball.
Pick one Mega Ball. Choose a number between 1 and 25 from the Mega Ball numbers. Again, you can have the computer choose one number for you in the quick pick option.
Add a megaplier to your ticket. For an extra dollar, you can add a megaplier to your ticket, which will multiply any non-jackpot winnings by 2, 3, 4, or 5 times.
Choose how you want to purchase your ticket. As with the Powerball tickets, you have an option of a single purchase or a subscription. With a single purchase, you can buy up to eight drawings in advance. With the subscription option, you have access to your favorite number for up to 12 months, providing you have enough money in your wallet online.
Buy multiple drawings. You can buy up to 25 drawings in advance.
Are you ready to buy now? Click the buy now button to be taken to the purchase and payment screen.
Review your purchase. You have a chance to make sure your tickets, payment details, and other settings are correct before you confirm your purchase. If everything looks right, then click confirm.
Again, other states will have different procedures for their online lotteries.
Instant Games
Instant games online are the same as buying scratch-off tickets at your local retailer. But instead of scratching off the ticket, you click the "play" button, and it will keep track of how much you win, lose, and spend.
The Michigan lottery lets you play instant games right on their website, once you register for an account. You get a default weekly deposit limit, and once you reach that, you cannot play until the next week. You can lower it, and it will take effect immediately. If you want to raise it, you need to wait 48 hours before it is in your account.
There are many instant games you can play, and they change all the time. Check with your local lottery site to find the current games.
Step Two: Register for the Site That Sells Tickets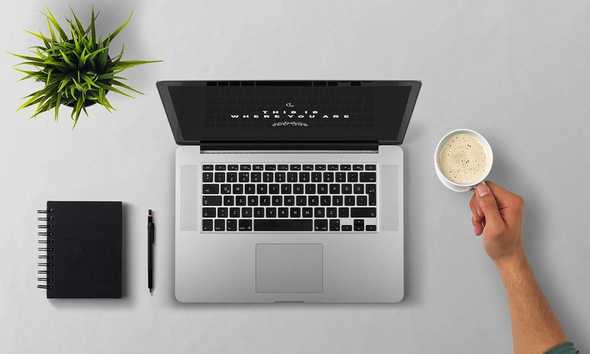 Once you know which game you want to play and are in the right state to play, it's time to register for an account. Typically, you will need to give your name, address, email, phone number, and a username and password. Advanced technology allows sites to prove you live in the correct state through geo-location when you log on to play.
Deposit Limits
Most online lottery sites will help you control how much you spend by letting you set a deposit limit in your account. Once you reach this limit, you are no longer allowed to play for a specific time. Or, if you are unable to control your gambling, you can ask an administrator to set it for you and not let you touch the amount.
When you register, there is a specified default limit set for each state. Michigan's limit is $505 per week. You can then raise or lower it according to how much you have to spend.
Age Verification
Lotteries are limited to players 18 and up, so sites must verify that you are indeed over 18. When a player signs up, their age and identity are verified through advanced technology. If a minor is found playing the lottery, they forfeit their winnings and turn them into the police.
Gambling Help
When registering to play, you will most likely see a link to "Responsible Gaming" or similar words. They give advice on how to use the site properly and with moderation. They also tell you what the signs are if you have a problem and where to get help.
Step Three: Choose Your Numbers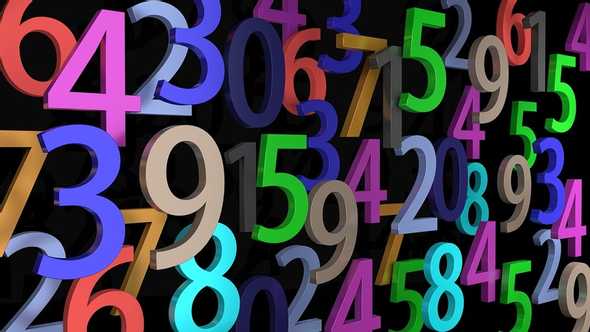 Once you've registered for your favorite online lottery site and chose the game to play, it's time to select your numbers. (That is if you're playing Powerball or Mega Millions, or any of the other lotto games.) Since the lottery is a game of chance, there is no way you can predict the next winning numbers. However, there are some things you might want to remember when picking your numbers.
Don't Choose Birthdays or Anniversaries
Many people choose birthdays or anniversaries, and while it's an okay strategy, you may have to share your winnings with someone else. Since the lottery is based on random chance, choose numbers preferably higher than 31, unless there are not that many to choose from.
Study the Trending Numbers
Both the Mega Millions and Powerball state game sites show the number frequency where you can see how many times specific numbers are drawn. If you choose the numbers drawn the most, you have a better chance of winning the lottery.
Play the Same Numbers Over and Over
The chances you would win remain the same if you use your same number combination every time you play or choose different combinations. However, if you play the same number combination every time, you may get lucky one of those times. Also, it takes the guesswork out of having to figure out what numbers you want to play.
Once you choose the numbers, hang on to your ticket until the next drawing. One man threw away his winning ticket before he realized it won him $100,000. Luckily, he retrieved it before the trash was taken out.
Step Four: Check the Results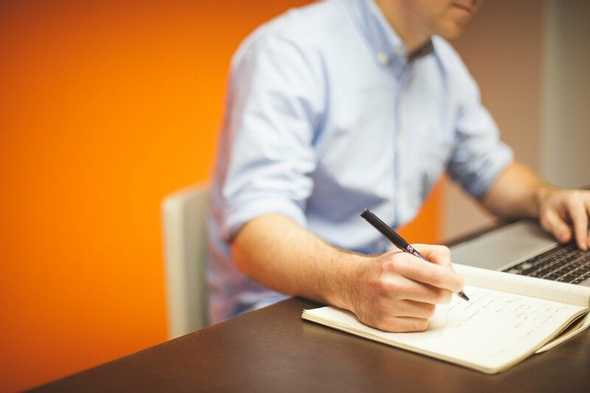 Now, if you're playing the lottery online, you should know how to check the winning results online. You simply go to the site where you bought the ticket and punched in your numbers to see if you won anything.
Powerball
With the Powerball, you can enter the number combination you chose and enter the dates you want to search. It should pull up any matches you may have. Even one match will give you a prize, but not the jackpot. You must match all numbers, including the Powerball number to win the jackpot.
Mega Millions
The Mega Millions also allows you to enter your combination and the dates to search. If you match any number plus the Mega Ball, you win some money, but if you match all five plus the Mega Ball, you win the jackpot. Prizes range from $2 up to the current pot.
Step Five: Collect Your Winnings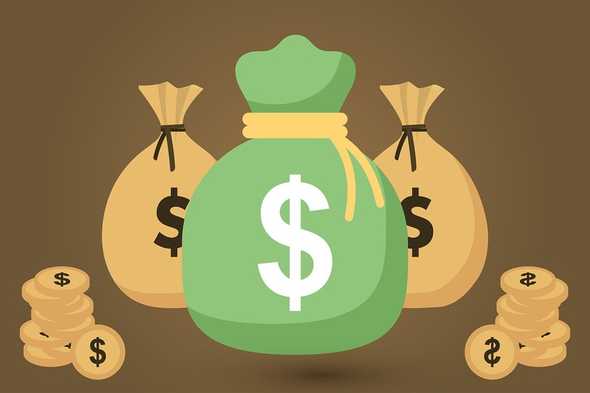 So you won the big jackpot? Congratulations! How will you collect your winnings while playing the lottery online? Anything you win under $600 will be deposited in your account. Anything above that amount will need to be handled at the state lottery office.
By Mail
You will need to print and fill out a claim form and winner questionnaire. Online lottery winners do not need to include a ticket since it can be verified online. Before sending it to the lottery office, you need to make a copy of the claim form, so you have proof of winning should the form get lost in the mail.
Then send it to your state's lottery office.
Claim Centers
Any prize amount over $600 needs to be claimed in person at a claim center. Currently (spring 2020), they ask that you claim your prize by mail as well. However, during normal circumstances, and if you bought your ticket at a physical retailer, you would go into the claims office to claim your prize.
Other Things to Know
Before you start playing the lottery online, there are a few things you should know that will keep you out of financial trouble while playing and winning the big jackpot. You must pay attention, because knowing versus not knowing these things could make a massive difference in your future.
Responsible Gaming
As with everything else, moderation is an excellent virtue to learn when playing the lottery. If you can realistically afford one ticket a week, but you buy 30 tickets a week, that is not being responsible with your money. It doesn't matter how many times you play, the odds of winning are still stacked against you. It is not accountable to gamble away the money you would otherwise need to pay rent, bills, and buy food.
Lotteries are not meant to be investments for you, the consumer. While lotteries are great ways to raise money for states' projects, it is a terrible idea to use it as a financial investment. You're almost certain to lose more money than you win.
Lottery games are meant to be for entertainment only. Using them otherwise is irresponsible.
Sometimes, you may just need to take a break from playing the lottery and find other forms of entertainment. Spend time with friends, go for a walk away from any lottery retailer, or see a movie. And don't game when you're upset, lonely, or depressed, as you may create more problems for yourself over the long term.
If you genuinely have a problem with gambling, seek a qualified therapist to help you with your gambling addiction.
Conclusion
Playing the lottery online is much like playing it offline—there are specific rules you must follow regardless of where or how you play. Still, it is a fun way to spend a few minutes while you unwind from work.
Most states are not set up for online lotteries due to the regulations and court rulings, despite what some sites want to tell you. Be aware that if you play on any other website other than the official state lottery site, most likely you're only betting on the lottery, instead of playing it. Stick to the official websites, and you will be fine.