Powerball is the leading and most popular lottery in the world. Over the years, several people have won the lottery, and in 2016, Powerball paid out the biggest lottery jackpot in history: a staggering $1.586 billion split among three people. But if you're a lottery fan, you've probably heard that news before, so let's get straight to why you're here.
Powerball is a legit lottery game coordinated by the Multi-State Lottery Association (MUSL), a non-profit organization established in 1987 by an agreement with 38 U.S. lotteries. However, there are several Powerball scams and clones that target lottery players to swindle them out of their money.
This article will provide you with in-depth information about the US Powerball lottery, including how the game and drawing works and how to play it, the chances of winning a prize, how to claim Powerball winnings, and how to spot and protect yourself from Powerball scams.
A Bit of Powerball History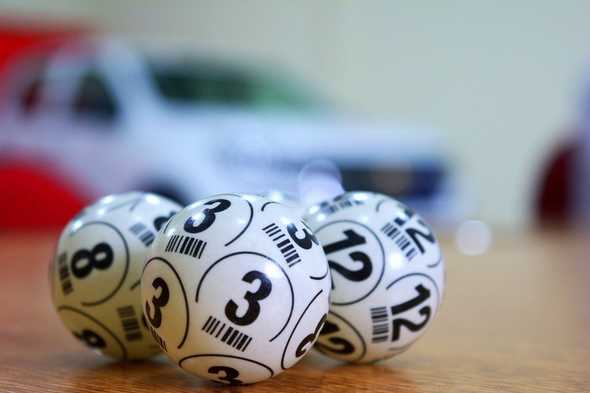 The Multi-State Lottery Association (MUSL) is a non-profit US organization formed in 1987 and owned and run by its member state lotteries. The MUSL organizes and facilitates the operation of Powerball, a game backed up by its 28-year history and incredible record of past winners.
Powerball was originally known as Lotto America, and the first draw was held in 1988. In 1992, the name of the game was changed to Powerball. Revolutionary changes were made to the game, and it became the first lottery game to use two drums to draw winning numbers. The improved system allowed for bigger jackpot odds and overall, more winners.
The first Powerball lottery was held on April 22, 1992, and since then, it has been a household name and is now being sold by 48 U.S. lottery states. Over the years, newer versions of the game have been made with updated features and enhancements.
The most recent version launched in 2015, and the game matrix was changed; the Powerball pool was reduced, the white-ball pool was increased, and a 10x Power Play was introduced for when the jackpot is $150 million or less.
These changes allowed Powerball to deliver bigger jackpots. On January 13, 2016, the game set a record for the largest lottery jackpot in history: a sum of $1.586 billion shared by three lucky winners $528.8 million apiece.
This particular jackpot and several popular prizes have increased the ticket-buying activities of lottery players. Scammers are aware of this and are using the opportunity to steal money from people. We'll comprehensively discuss Powerball scams later in this article.
How Powerball Lottery Works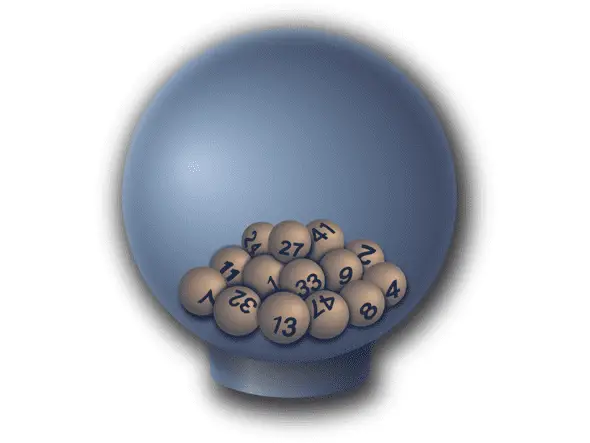 Powerball uses two drums to draw winners. The first drum consists of 69 white balls from which players select five numbers, and the second drum consists of 26 Powerball numbers from which you select only one. Hitting the lottery jackpot means selecting 5 matching white ball numbers and the winning Powerball number.
Each Powerball ticket costs $2 per play. The order of the white ball numbers you select is irrelevant, and the Powerball number can be the same as one of your first five white ball numbers. For example, if you select 2, 5, 8, 17, 28, and the winning numbers are in the order 5, 2, 17, 8, 28, you'll still win the Grand Prize if you guessed the winning Powerball correctly.
When you purchase a Powerball ticket, you can select the numbers on your own or use the Quick Pick option where the computer randomly generates numbers for you. The Quick Pick option can be especially useful if you're in a rush or unsure of which numbers to choose.
At the time of writing, the starting jackpot amount is $20 million. This amount increases and accumulates for every drawing with no jackpot winner. Since the rollovers are cap-free, the jackpot can increase to astronomical figures.
Besides the jackpot, you can also win one of 8 other prizes if you match the correct number combination. Here's a breakdown of what you can win if you match the winning numbers:
5 White Balls + Powerball = Jackpot (Minimum amount $20 million; Maximum amount: Unlimited)
5 White Balls + no Powerball = $1,000,000
4 White Balls + Powerball = $10,000
4 White Balls + no Powerball = $100
3 White Balls + Powerball = $100
3 White Balls + no Powerball = $7
2 White Balls + Powerball = $7
1 White Balls + Powerball = $4
Only Powerball = $4
What Is the PowerPlay Multiplier?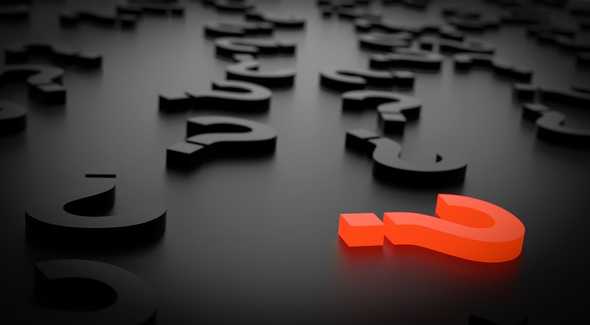 With an additional $1, players can increase their winnings (excluding the jackpot) by up to ten times. However, the 10X multiplier is only available when the jackpot is less than $150 million.
This option is exciting for many lottery players as they can multiply a $50,000 winning to as much as $500,000 by only spending an extra dollar. If you activate PowerPlay and correctly match five white balls without the Powerball, the original $1 million is automatically doubled to $2 million.
PowerPlay is optional and doesn't affect the size of the jackpot. Also, multipliers are not available for Powerball jackpots. Unlike the regular Powerball game, which allows players to select five white balls and one red ball number, the PowerPlay number is not selected by the players.
The PowerPlay number is randomly selected from a separate barrel containing 42 or 43 balls after the main Powerball drawing. Each ball has a number between 2 and 5 and represents the prize multiplier. Here's a table that shows you the odds of each PowerPlay ball being drawn:
| | | |
| --- | --- | --- |
| Power Play | Balls | Odds |
| 5x | 2 | 1 in 21 |
| 4x | 3 | 1 in 14 |
| 3x | 13 | 1 in 3.23 |
| 2x | 24 | 1 in 1.75 |
If the advertised Powerball jackpot is less than $150 million, the 10X multiplier ball is added to the barrel. When this extra ball is added, here's what the odds will look like:
| Power Play | Balls | Odds |
| --- | --- | --- |
| 10x | 1 | 1 in 43 |
| 5x | 2 | 1 in 21.5 |
| 4x | 3 | 1 in 14.33 |
| 3x | 13 | 1 in 3.31 |
| 2x | 24 | 1 in 1.79 |
What Are the Chances of Winning Powerball Prizes?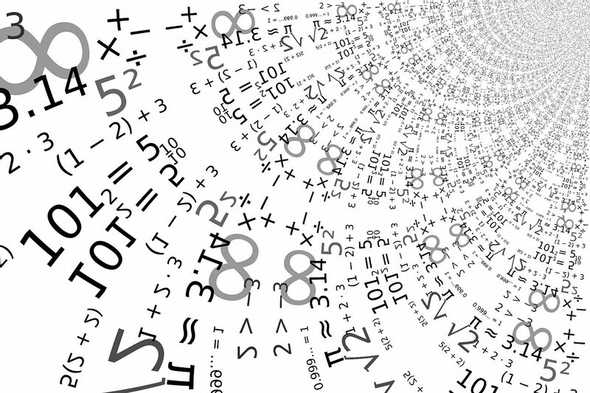 The odds of winning the Grand Prize are only 1 in 292,201,338. To put it in a numerical perspective, the chances of matching the five white ball numbers and the Powerball is just 1 in almost 300 million. While this odd seems scary and makes the lottery almost impossible to win, many people play the game and win millions yearly facing the same odds.
As mentioned earlier, there are nine different ways to win a Powerball prize. The chances of winning secondary prizes in Powerball are decent compared to that of the jackpot. Here's a complete list of the Powerball prizes, matching requirements, and their winning odds.
| Match (PB = Powerball) | Prize | Odds |
| --- | --- | --- |
| 5 numbers + PB | Jackpot | 1 in 292,201,338 |
| 5 numbers + 0 | $1 Million | 1 in 11,688,053.52 |
| 4 numbers + PB | $50,000 | 1 in 913,129.18 |
| 4 numbers + 0 | $100 | 1 in 36,525.17 |
| 3 numbers + PB | $100 | 1 in 14,494.11 |
| 3 numbers + 0 | $7 | 1 in 579.76 |
| 2 numbers + PB | $7 | 1 in 701.33 |
| 1 number + PB | $4 | 1 in 91.98 |
| PB only | $4 | 1 in 38.32 |
When Are Powerball Drawings Held?
Powerball drawings are held two times a week: Wednesday and Saturday nights at 10:59 P.M EST. The drawings are broadcast live from the Florida Lottery draw studio in Tallahassee.
Currently, Powerball tickets are sold in 48 states, including the District of Columbia, Puerto Rico and the U.S. Virgin Islands. The lottery is not available in Alabama, Alaska, Hawaii, Nevada, and Utah.
You can also purchase tickets from online vendors and through mobile apps. This means you don't have to be a U.S. citizen or resident before you can buy Powerball tickets or play the game. However, you must meet the age requirement of the selling jurisdiction you're buying from. Given how much is at stake, you should only purchase from licensed and trusted vendors.
The cut-off time for ticket sales is one to two hours before the drawing, depending on the state. Information on where to watch lottery drawings is available on the Powerball website.
How to Know if You Won the Powerball Lottery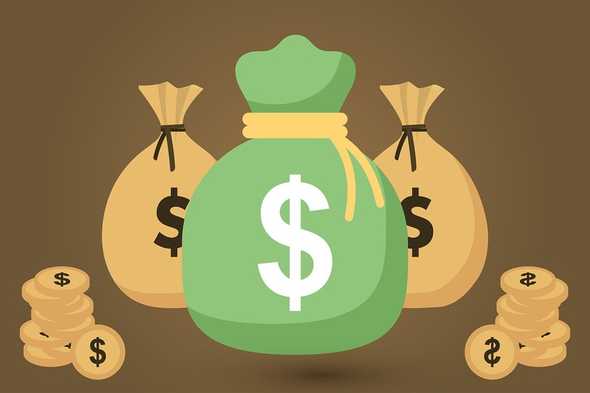 To win the jackpot, you must correctly match all five white-ball numbers and the Powerball. You can confirm you've won the jackpot or other prizes by checking your numbers with the winning numbers. If you've managed to pick the correct numbers, you will have a huge share in the Grand Prize.
Many U.S. TV stations broadcast live Powerball drawings. If you miss it on TV, you can watch a recap on YouTube. You can search for lottery results on Google or check your local newspaper.
You may also visit gas stations, convenience stores, and other vendors that sell Powerball tickets and ask them for the winning numbers.
How to Protect Yourself From Powerball Scams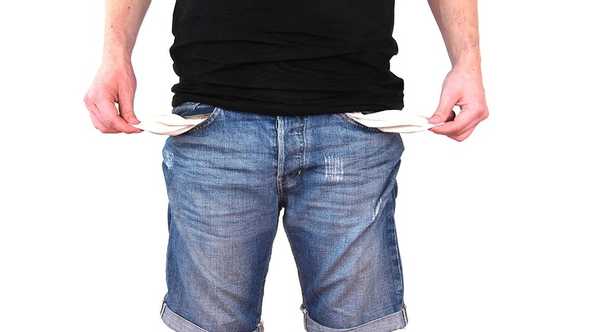 If you get a notification that you have won the jackpot or some prize in Powerball, be sure to verify its authenticity. Confirm your ticket numbers with the winning numbers to know if you truly won.
If you didn't enter a lottery contest and you receive a congratulatory letter, email or text, simply shred the letter and delete the email or text. To be clear, lotteries, including Powerball, will never contact or notify you that you've won a price, except you purchased a ticket.
If you think a Powerball fraudster has contacted you, here are some things to keep in mind to avoid becoming a victim:
Ignore the scam message and don't respond in any way.
If the email contains links or attachments, don't open them.
Avoid sharing any personal or banking information with the caller or sender.
If you think you've given out sensitive personal information or have been scammed, contact your bank or financial institution immediately and/or report it to USAGov.
Most Common Forms of Powerball Scams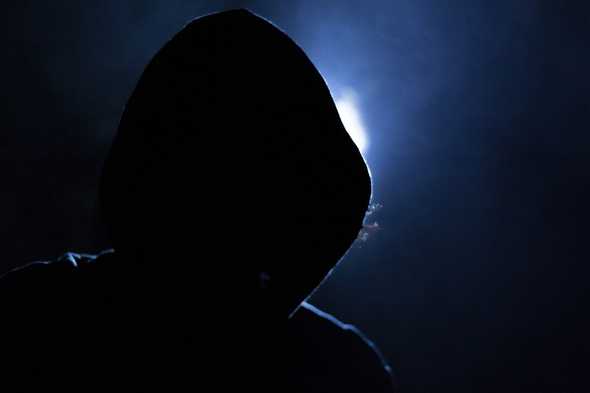 Powerball scammers target people through different forms. Apart from phone calls, text messages, emails, and letters, scammers may contact you through social media. They are constantly looking for new ways to steal money from people.
Phone and Mail Scams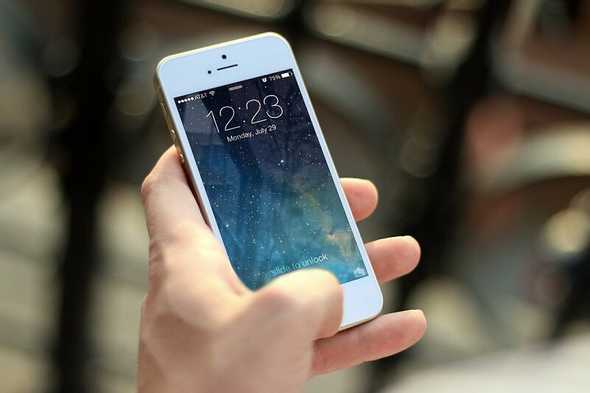 Phone and mail scams are mostly targeted at older and more vulnerable people. Scammers may call you and say they are one of Powerball officials. They may even give you details about your ticket and the lottery you've supposedly won.
You may also receive a letter in your mailbox informing you about a huge Powerball win and asking you to mail back part of the money so they can send you the full sum. Their first objective is to make you believe you're speaking to an official Powerball representative. Then they'll do everything to pressure you into acting immediately.
Email Scams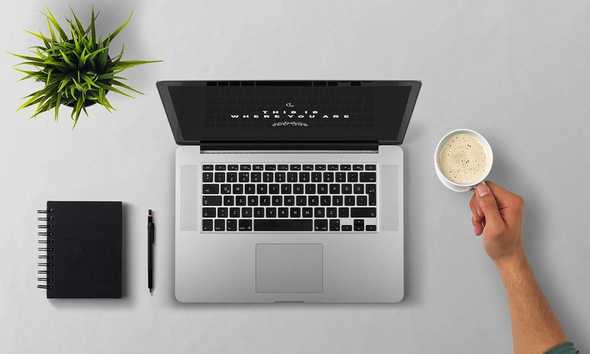 Email scams work in the same way as mail scams. They may include a link where you can "claim" your prize. These links may contain spyware or malware that gives them access to the information on your computer.
The only official emails from Powerball are those sent to ticket holders after each draw informing them of the Grand Prize and winning numbers. If you purchase your ticket online and win a Powerball prize, you'll receive a congratulatory email from the lottery service you used.
Social Media Scams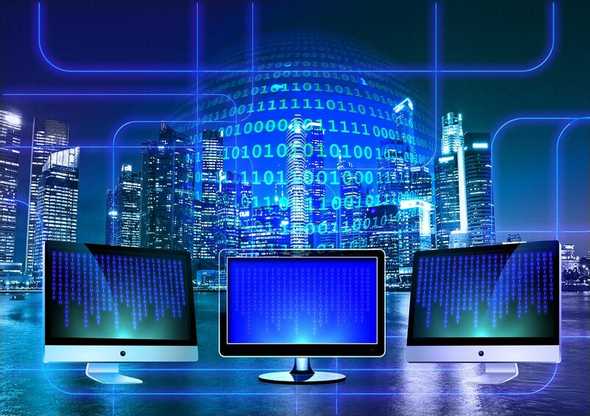 It is common to see messages on Facebook and other social media platforms telling you that you've been handpicked for a Powerball prize. They will also urge you to respond immediately to collect your winnings.
Such claims are false and fraudulent. Avoid clicking any of those links as you may end up revealing your bank details and losing your money.
How to Spot Powerball Scams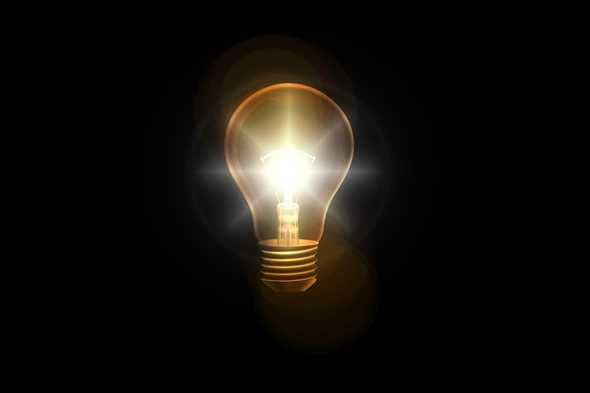 It's not enough to know what to do when you sense a Powerball scam. You must be able to spot them as they take many different forms. Scammers know that many people want to win the lottery and see it as an opportunity to swindle thousands or even millions from them.
A Powerball scam is not difficult to spot if you know what to look for. Here are some red flags that indicate that a call, letter, text, or email is from a scammer:
Most fraudulent emails and letters are not addressed to a single recipient. If you see "Dear reader," or "Dear winner," and not your name, it's most likely a scam. Also, they may send emails from a strange email address that has nothing to do with Powerball.
Powerball scam emails and letters may also contain grammatical or spelling errors. If you don't find such errors in a message, it doesn't mean they are genuine, so do your best to verify their claims' authenticity.
If the email or letter contains details of your prize, check the amount stated and the date issued. If it doesn't relate or correlate with your ticket numbers or date of purchase, you're staring at a scam email. Also, most Powerball emails are sent on Wednesdays and Saturdays. If you receive emails outside these dates, it's likely a scam.
Sometimes, scammers attach a fake check to the letter or as an attachment to an email. You may only realize that the check is fake when you try to cash it in. They may also attach a virus, spyware, or malware which can infect and lock down your computer and files if you click on it. The best thing to do is delete the email if you notice anything suspicious.
Lottery scam emails will urge you to quickly claim your prize before it expires. This is common with scam emails generally. While it's true that lottery prizes have expiration dates for claiming, scammers will give you a very short time and ask you to keep the "good" news confidential.
Powerball won't ask you to pay a fee to collect a prize. If you receive such a message or phone call, it's a scam. Scammers often call it "tax" or "processing fee." Nothing will materialize if you pay such a fee, and you'll only lose your money.
Scammers may contact you claiming to be the previous winner of a Powerball jackpot. When Manuel Franco won a $768.4 million jackpot in 2019 and said he wants to "help out the world," several fraudsters sent out emails and letters to people posing as the jackpot winner and claiming to have selected a random number of people to send part of their winnings to.
If you receive an email trying to convince you to buy Powerball tickets at a reduced price, it's most likely a scam. The tickets could be fake or non-existent. It may also be an attempt to get your bank or credit card details. And yes, it's logical to say that Powerball will never call you to offer you tickets for a fraction of the original price.
How to Legitimately Claim Your Powerball Winnings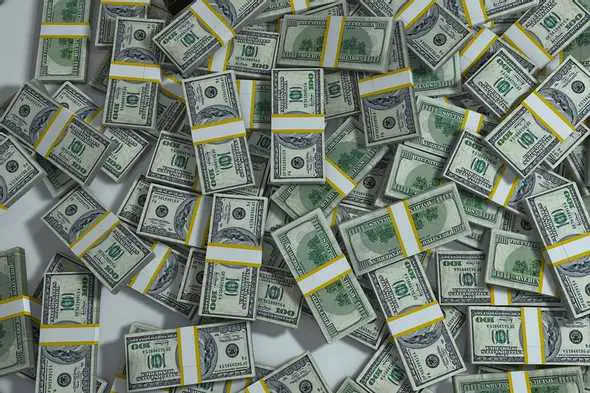 If you win the jackpot, Powerball offers you the option of receiving your prize as a lump-sum cash payment or paid over 29 years (annuity) split into 30 payments. With the annuity option, the yearly payments increase by 5%. On this page you can calculate the exact payout amounts for a given jackpot. Regardless of the option you choose, you'll have to pay either federal or both federal and jurisdictional income taxes.
If you choose the annuity option, you'll pay less in taxes, and it is safer than receiving your money in cash. Taxes differ from state to state, and the total tax will depend on the state you purchased your ticket in. Check out our lottery tax calculator tool to learn how much you have to pay in your state..
For example, California and Florida don't deduct taxes from lottery winnings, while states like Connecticut and New York charge 6.99% and 8.8% taxes. Also, if you purchased your ticket online, your winnings may be subject to your country taxes.
If you win a prize less than $600, you can claim it at any licensed lottery retailer in the state you bought your ticket in. You may be able to claim winnings above $600 at some lottery vendors, but that depends on the total amount. Prizes bigger than $600 are mostly claimed at lottery headquarters.
You usually have between 90 days to 1 year to claim your prize. The exact expiration date depends on the lottery jurisdiction and will be stated at the back of your ticket. If you can't find it there, contact your lottery.
You may choose to remain anonymous if you win a prize. Each selling jurisdiction has laws regarding this, so be sure to check with your lottery. Some are required by law to provide personal information of the winner to third parties that request it. If you win the jackpot or any other Powerball prize, check your jurisdiction on the correct procedure to claim it and other laws you should be aware of.
What Is the True Cost of Playing Powerball?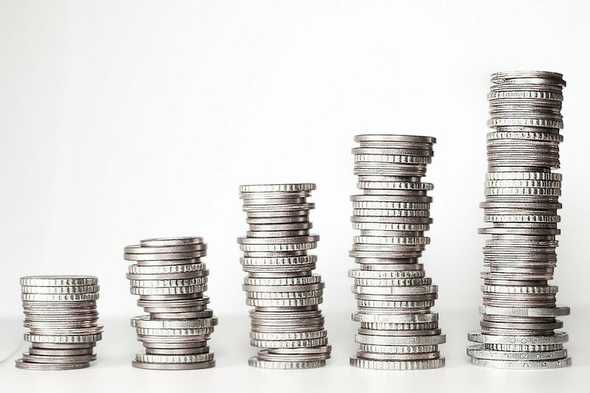 The odds of winning the jackpot may be enough to discourage many people from playing Powerball. From a financial point of view, you may have to spend quite a lot to be guaranteed a win. Thousands or even millions of people purchase lottery tickets every week but end up with no winnings.
Let's do some math. Consider the $2 you spend on each Powerball ticket and multiply it by 2 (Wednesday and Saturday drawings), that's $4 every week spent playing the lottery. If you calculate further, that's $16 each month or $192 spent purchasing Powerball tickets every year.
Now, the odds are stacked against you whenever you purchase a $2 ticket, and it can take years before you hit the jackpot or win a secondary prize. $768.4 million Powerball jackpot winner, Manuel Franco, played the game for six years before hitting the big prize.
We hate to be the bearer of bad news, but sometimes, winning the jackpot may never happen. Here's why. According to Worldometer, the United States has a population of 331.1 million people. If the odds of winning the jackpot are just 1 in almost 300 million, theoretically, it means you're competing against the entire U.S. population.
With $192 spent per year on Powerball tickets by the average lottery player. If a person plays with the hope of winning the jackpot for 20 years, that's $3,840 on lottery tickets. If you add PowerPlay tickets, the total can be as high as $6,000. That money can be put to better use towards retirement, education, investments, etc.
This shouldn't deter you from playing the lottery, but the wise thing to do will be to set aside a budget that won't affect your savings or other essential things. Once you set an affordable budget, be committed, and never go above it.
Is Powerball Lottery Worthwhile?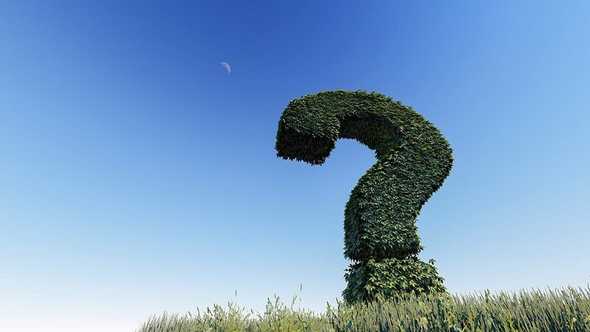 There's no definitive answer to this question, and it all depends on you. We talked about the cost of playing the lottery and how difficult it can be to win a prize. However, several winners have emerged in the past, and more are still winning huge prizes.
In 2016, the lightning bolt struck as John and Lisa Robinson in Tennessee, Maureen Smith and David Kaltschmidt in Florida, and Marvin and Mae Acosta in California shared a $1.586 billion jackpot, each walking away with $528.8 (before taxes). This sent millions of lottery players into a frenzied buying spree.
Another jackpot winner that inspires many lottery players and keeps them believing is Manuel Franco, who won a colossal $768.4 million jackpot (before taxes) in 2019. Manuel Franco was 24 years old at that time and was just one of the millions of Powerball players hoping to win the Grand Prize.
In 2017, Mavis Wanczyk from Chicopee, Massachusetts, walked away with the Grand Prize of $758.7 million (lump-sum payment of $480.5 million). She had worked at a medical center for 32 years before she won the jackpot. And yes, you guessed right. She quit the job immediately when she found out that she had the winning ticket.
The list doesn't end there, and there are several lottery winner success stories. However, as astonishing and astronomical these sums of money are, the most important thing to keep in mind is that the Powerball lottery is not an efficient way to make money, it can only make you rich if you're lucky enough to be the winner among millions of players.
Final Words
Without a doubt, Powerball is a legit lottery game. It is operated by MUSL, a trusted organization consisting of 45 U.S. lottery states. With just $2, Powerball offers you the opportunity to win millions of dollars and several lottery prizes. Although, that "opportunity" is disputable if you consider the odds of winning.
If you buy a ticket and win a prize, Powerball will give you your winnings. What you should be more concerned about in terms of security is the number of Powerball scams on the internet. Here's a summary of how to avoid being a victim of Powerball scams:
Verify if you have the winning ticket
Don't respond to suspicious emails or texts
Avoid opening links or attachments in such emails
Do not send them your money or personal information
Related Articles